To a large forest, in the village blozo to Copenhagen, lives the family of Josina Bergsøe. Light enters the home through the large windows that opened a fabulous view of the surrounding forest.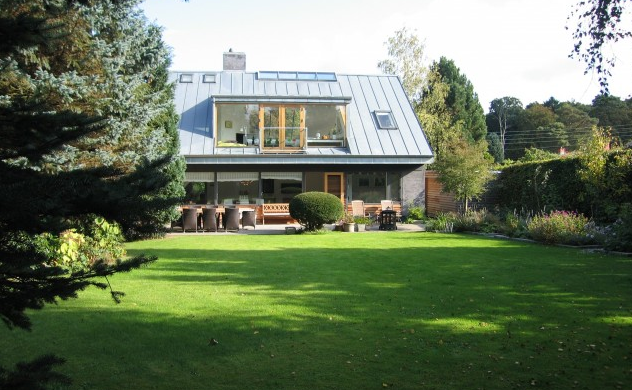 The large patio provides plenty of room for outdoor dining and entertainment, and spacious lawn provides enough space for children to play.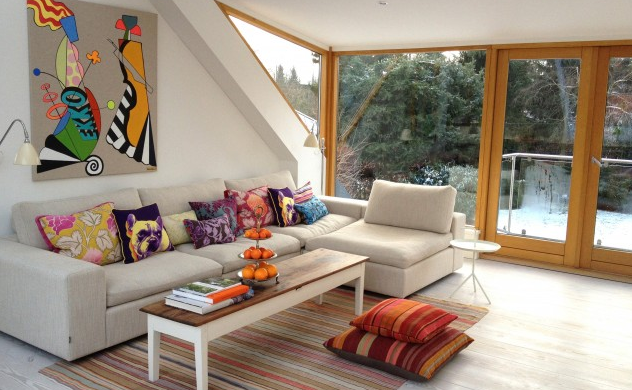 When a few years ago the family renovated the house, added a living room upstairs and changed the interior and exterior of the bottom. Bleached Douglas spruce flooring was installed throughout the home.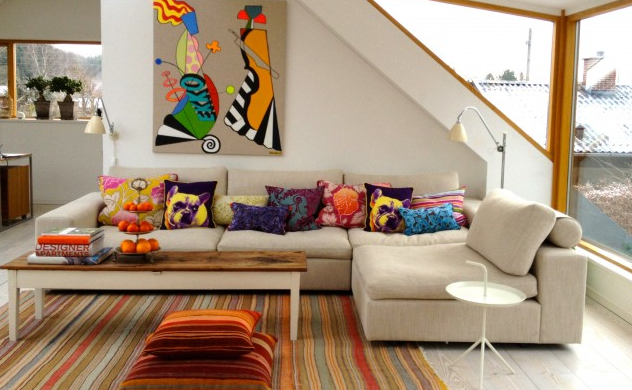 The walls of the house are white, because, as said Bergsøe "When the walls are white, it is far easier and cheaper to change the mood with little things like flowers, pillows, trays, pots and carpets."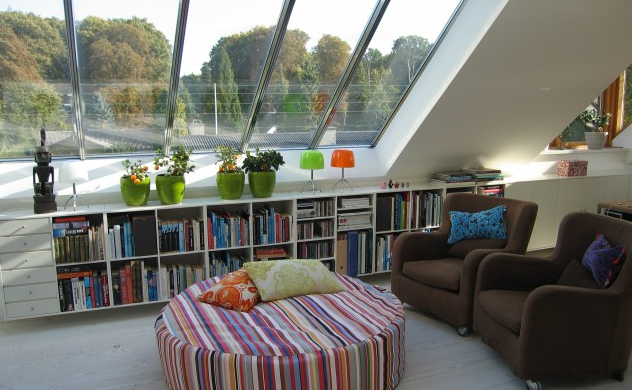 In this room there is enough space for two seating areas and a work area for both spouses. Sloping gations at the end of the room conducive to the comfort of reading myastot built shelves for books. Ceiling windows open views of trees.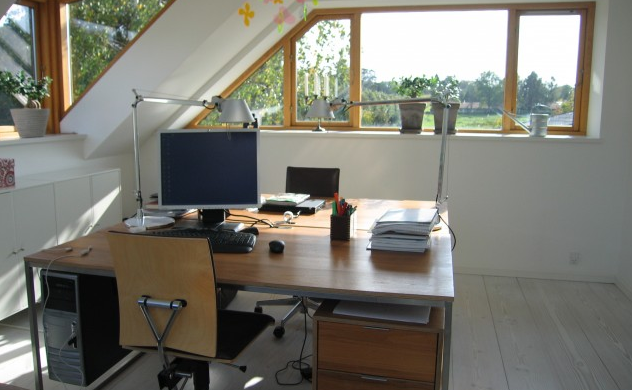 Soft natural light bounces off the walls and ceiling, playing with colorful mobile over the desks.
This cozy living room fireplace tucks neatly into a small space angle. Clean and simple design frameworks fire as artwork.
In addition to articles on favorite artist Karin Bergsøe-Olesen, the house can see objects from antique shops, junk markets and inherited from parents and grandparents subjects.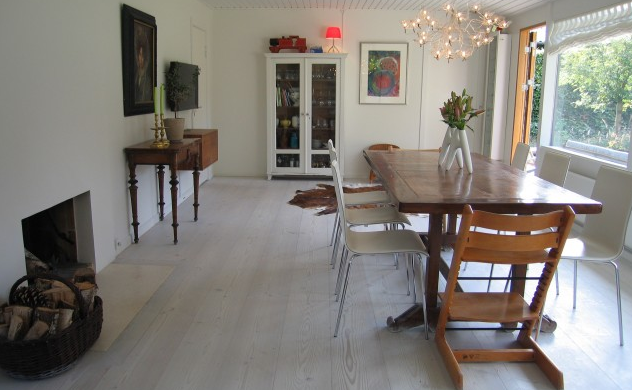 The kitchen and dining room are located downstairs. The dining room is open to the garden. The decor in this room is less colorful than in the living room, but there is no shortage of antiques and some new purchases of travel.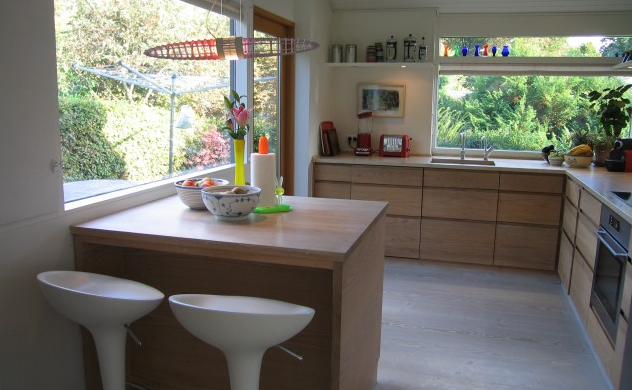 The kitchen is bright, overlooking the garden. A modern kitchen space with a bar of interesting chairs. A few colorful accessories make connection with the style in the rest of the house.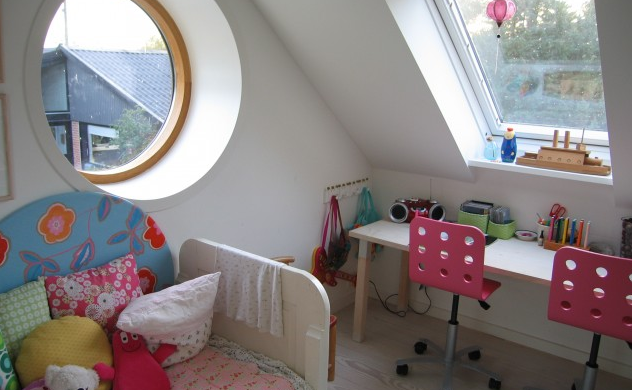 Upstairs is located the nursery. As circular porthole window gives a sense of adventure games. Bedsteads found in secondhand market, and the office yourself.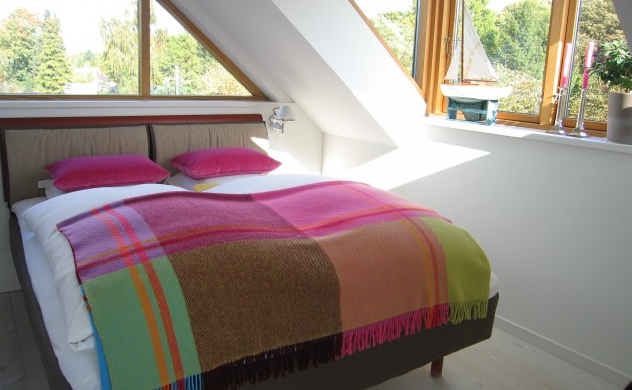 The master bedroom is a cozy place and even sloping ceilings space is sufficient. Large windows provide more space in the room.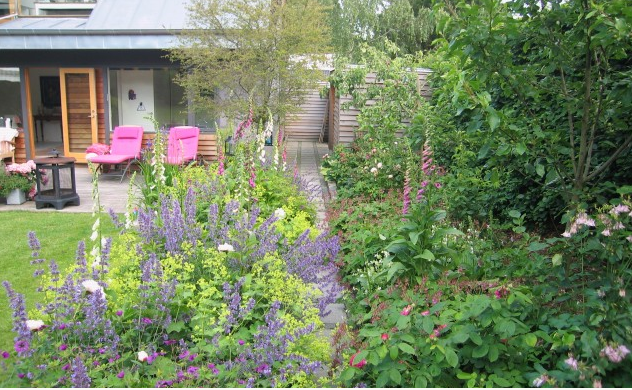 After reconstruction of the house, Bergsøe hired a local landscape architect to redesign the garden. The aim was to create a beautiful and relaxing space that is also easy to maintain. Tulips, roses, lavender, foxgloves and wild flowers were planted a long time. All original trees were kept. "It helps my garden to feel unique and undisturbed," says Bergsøe.